Prebiotic Puffs™ | Plant Powered Cheeze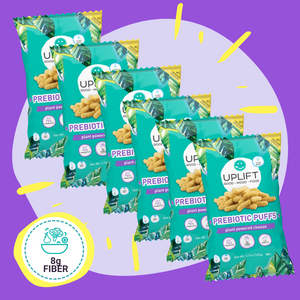 Product image 1

Product image 2
Product image 3

Close (esc)
Join the Uplifters!
Gain access to exclusive gut health expert dietitian tips, delicious prebiotic recipes, and Uplift Food product specials...Don't you want to finally feel like "you've totally got this"? 
Uplift Foods Daily Uplifter
Age verification
By clicking enter you are verifying that you are old enough to consume alcohol.